Due to the COVID-19 situation
We have changed all of our in-person networking events to virtual formats until further notice. Our monthly social which will be replaced by our monthly Virtual Clean Tech Drinks to ensure we maintain ways for our community to engage with each other. ACTia's biannual Clean Tech Matchmaking will also be executed through virtual means, click here for more details. We will also be exploring enhanced member profiling methods to increase the visibility of our members.
ACTia organizes monthly networking events for the Alberta Clean Tech industry – alternating the location between Calgary & Edmonton.
We also organize and host industry parties, Innovator / Investor Matchmaking Events, group trips to major conferences, and work with partner associations to support additional clean tech events and opportunities.
Have a topic you want to share with the Clean Tech community? Be a speaker at one of our next events. Email info@actia.ca
2021 ACTia Events
January 20th (4pm) – ACTia Member Roundtable
(email: info@actia.ca for registration link)
January 28th (5pm-6pm) – Speed Investor Meetings
Part of the Alberta Cleantech Investment Summit lineup
February 4 (5pm – 6pm) – Pitch Night I
(CT Investment Summit)
February 11 (5pm – 6pm) – Pitch Night II
(CT Investment Summit)
February 17 – Hydrogen Event with Eunike Ventures
February 18 (5pm – 6pm) – Reverse Pitch Night
(CT Investment Summit)
February 24 – Hydrogen Event with Eunike Ventures
February 25 (5pm – 6pm) – Cleantech VC Pitch Night
(CT Investment Summit)
Subscribe to our bimonthly newsletter which highlights upcoming events and funding opportunities in the clean technology sector.
Clean Tech Drinks in Calgary
Clean Tech Drinks in Calgary
Following two events, February's Clean Tech Drinks focused on International Accelerators. This event featured a brief panel discussion between two ACTia members,
Madison Savilow
(
Carbon Upcycling Technologies
)
and
 Sean Collins
(
Terrapin
)
, where they discussed their experiences with International Accelerators, moderated by our Executive Director, Jason Switzer.
Speakers Profiles:
Madison Savilow (Carbon Upcycling Technologies) – Repsol Accelerator, Spain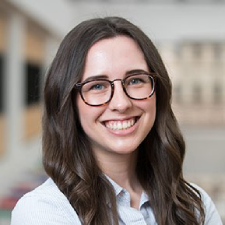 Madison's work in Carbon Upcycling Technologies focuses on business development and operations capacity. A large part of her work has been focused on the procurement and logistics of the scale-up for the Carbon XPRIZE.
Carbon Upcycling's work plan with Repsol is directly aligned with their scaleup, they are also engaging with Repsol to test and develop their plastic application with one of their subsidiaries, Dynasol.
 Sean Collins (Terrapin) – Tech Stars Accelerator, Norway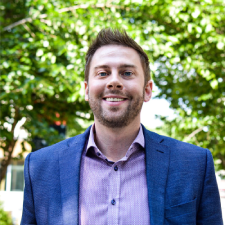 Terrapin is a scaleup that strives to unlock profitable industrial climate solutions. Currently, Terrapin does this by writing cheques for waste heat to power projects and going after the 290,000 petajoules of energy lost every year. 
Techstars Energy Accelerator in partnership with Equinor is a 13-week program for those working to disrupt the sectors of oil and gas, renewables, new business models, and digitalization. 10 startups are selected to engage with a global network and refine their solutions for the energy industry. 
The first Clean Tech Drinks of 2020 was a success with an attendance of over 40 clean tech ventures, service providers, and corporate partners! Special thanks to our speakers: Joanne Pawluk Director of General Operations, Western Economic Diversification Canada, and Zachary Storms, founder and organizer of Startup TNT in Edmonton.
Speakers Profiles: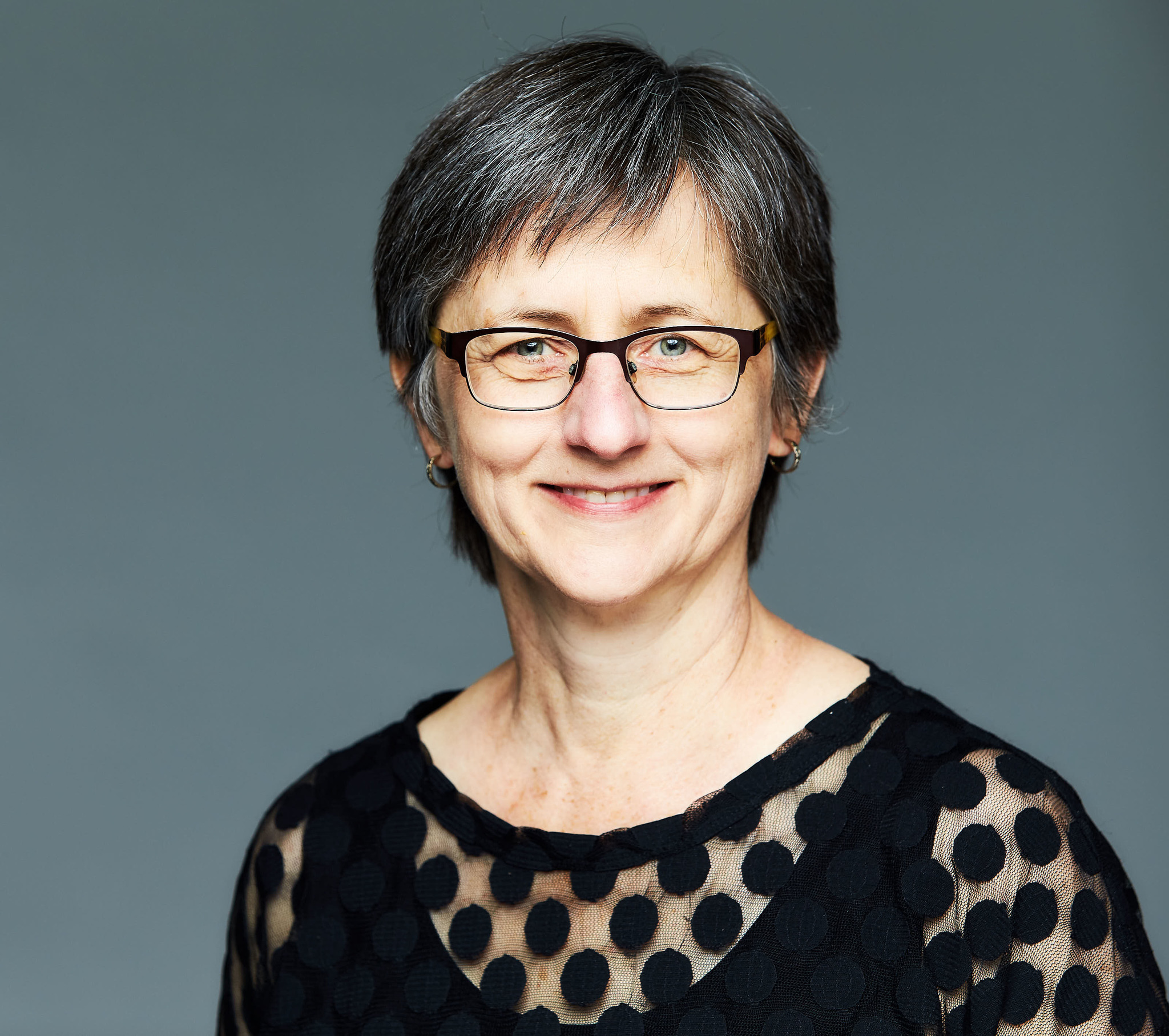 Joanne Pawluk, Western Economic Diversification Canada, on Cleantech support in 2020
Joanne Pawluk has worked for Western Economic Diversification Canada (WD) for most of the last 20 years and is currently the Director General responsible for funding programs in Alberta. WD is the federal government's regional development agency in Western Canada with programs to support businesses and innovation ecosystems across the West.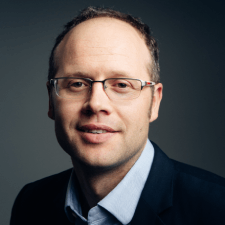 Zack Storms, Startup TNT, on growing your local angel investment ecosystem
Zack Storms is the founder and organizer of Start-Up TNT, director of growth at Fitset Ninja, Scientist-in-Residence at TEC Centre Labs, an investor with Valhalla Angels,  and writer of the TNT newsletter.
As a featured guest, Robyn shared information on the new NSERC Alliance funding program and the DND IDEaS program.
Robyn Auld is a Research and Innovation Development Officer for the Government of Canada, working for both the Natural Sciences and Engineering Research Council (NSERC) and the Office of Small and Medium Enterprises (OSME), part of Public Services and Procurement Canada (PSPC). As a featured guest, Robyn will be sharing information on the new NSERC Alliance funding program and the DND IDEaS program. Alliance grants support research projects led by strong, complementary, collaborative teams that will generate new knowledge and accelerate the application of research results to create benefits for Canada. DND launched IDEaS last year with an investment of $1.6 billion over 20 years to boost Canada's current defence research and development. Applicants can include individuals, companies, academic institutions and others.
Clean Tech Coffee Break in Edmonton
AgTech is a hot topic these days, with a growing awareness of the incredible opportunity that exists for technology to improve the efficiency and reduce the environmental impact of one of Alberta's key industries.
Over 25 people joined us on Oct 16th for an expert panel and open discussion about clean tech in the agriculture sector.  The panelists discussed industry trends, shared tips about new funding & programs, challenges to watch out for, and provide examples of technology ventures that are succeeding in the space.
Panel Speakers:
Jason Bradley – Director Smart Ag, Olds College
Sasha Musij – Director, Agribusiness Market Development at ATB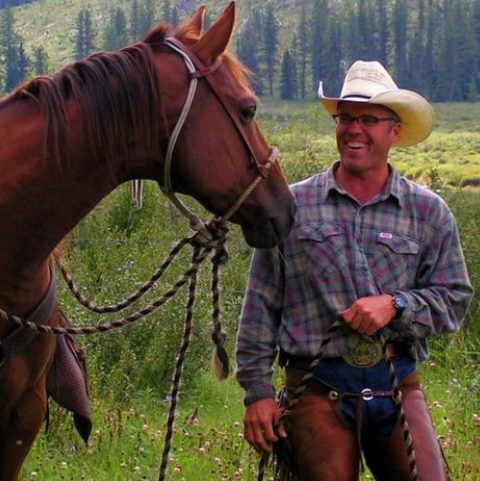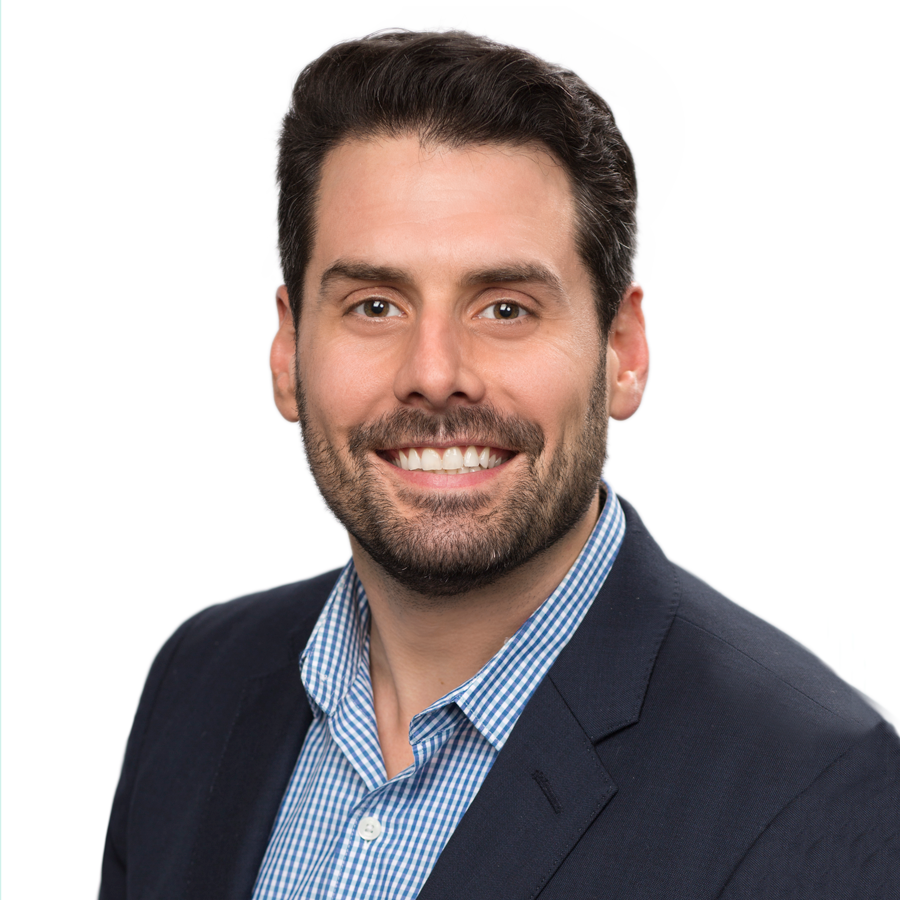 This style of event gives ventures a great opportunity to put their quick pitch in action and we were pleased with the number of follow-up meetings that came out of these quick discussions
Speed networking is a great format to quickly determine if a potential for a relationship exists
Well attended, kept on track time-wise, good timeslot
Great event. It got my startup in front of the right people in large multinationals that I never could have connected to on my own.
It was a great first event for us, and helped to expose us to a number of potential partners.
Great event and we will be moving forward into discussion with 2 of the ventures.
A great way to have targeted networking.
Good opportunity to get a quick fix on priorities of strategic investors, non-dilutive/grant programs and others. It is also a good opportunity to practice and hone your pitch with instant feedback.
The format of the event was a dynamic way to connect with a number of companies in a short amount of time.
Well run did what it was expected to do and good participants both sides. Great to have networking with refreshments in the same spot.
A very efficient process with enough conversation time to understand the business needs and decide if a follow up meeting is required. Love the format and energy from everyone!
The Prairie Clean Tech Social was the 'go to' networking event following the GLOBE Exchange B2B day. Hosted by Prairie Biosciences Canada, Calgary Economic Development, Alberta Clean Technology Industry Alliance and the Clean Resource Innovation Network
This invite-only networking event helped connect investors, buyers, and strategic partners with over 20 clean tech ventures based in Alberta, Saskatchewan or Manitoba.
Participating Ventures
Featured Guests / Speakers
Naheed Nenshi, Mayor of Calgary
Ginny Flood, Vice-Chair, Clean Resource Innovation Network
Adrian Vannahme, Director of Stakeholder Relations, Government of Manitoba
Photos
Celebration of a successful 2019 for the clean tech sector in Alberta. Discussed ideas and events coming up for the clean tech sector in 2020!
Special Guests: James Dunn, Director – Sustainable Technology Integration for Imperial. James shared his insight into Imperial's approach to collaboration with innovators, as well as updates from the Clean Resource Innovation Network (CRIN).
Networking opportunity to meet members including innovators, investors and acceleration partners in the province's ecosystem.
Held an insightful discussion of Alberta's opportunities in clean technology, the links between public policy and market development, and the role of industry associations, with special guests Sweta Chakraborty and Jana Hanova (profiles below).
Shared our exciting plans for 2019 – 2020, provided updates on how government policy may impact the Clean Tech Sector, and provided highlights from our 2019 State of Alberta's Clean Tech Sector survey.
Speakers Profiles:
Dr. Sweta Chakraborty
Adapt to Thrive Founder and Principle
Dr. Sweta Chakraborty is a risk and behavioral scientist in the media. She is regularly interviewed on major, international news media outlets including CNN, the BBC, Fox News Channel, Sky News, CGN, NZTV, i24, OAN, ABC, and Newsmax to name a few. She has written extensively in peer-reviewed journals, is co-author of the book "Pharmaceutical and Medical Device Safety: A Study in Public and Private Regulation" from her time as a postdoc at Oxford University, and is currently working on her second book on adaptation to global risks. Sweta is the founder and principle of Adapt to Thrive, a venture that seeks to better inform individuals, businesses, and government entities on the complex, interconnected challenges, such as food security and disease, already existing and emerging from a warming planet.
Sweta is co-host of the live weekly radio show "Risky Behavior" on Eaton Radio as well as the host and producer of The Center for Climate and Security's "The Climate and Security Podcast." She is a 2019/2020 Millennium Fellow at The Atlantic Council, and serves on the boards of the Serendipity Foundation, America Adapts, and We Don't Have Time.
Listen to Sweta on ACTia's Executive Director Jason's Podcast.
Jana Hanova
Evok Innovations Director
Jana Hanova, Director at Evok Innovations, has over 15 years of CleanTech, Power and Oil & Gas experience across North America and the Middle East. Prior to joining Evok, Jana worked with Creative Destruction Lab – Rockies as the CleanTech and Energy Stream Venture Lead, connecting tech start-ups with Smart Money & Mentorship and helping them gain market traction.
In addition to her tech start-up ecosystem experience, she led and managed multiple large Private & Public company engagements as a management and strategy consultant with PwC – in both the Middle East (UAE, Qatar, Oman, Saudi) and Alberta (Canada). She also worked with the International Energy Agency and the CTO Office of BC Hydro on accelerating the deployment of emerging technologies, with particular focus on electrification, decentralized energy and alternative energy systems.
Jana holds a M.Sc. in Resource Management and Environmental Science from the University of British Columbia and a B.Sc. (First Class Hons) in Geology/Geophysics from the University of Calgary.